Phase 2: Level Up, Vibrate Out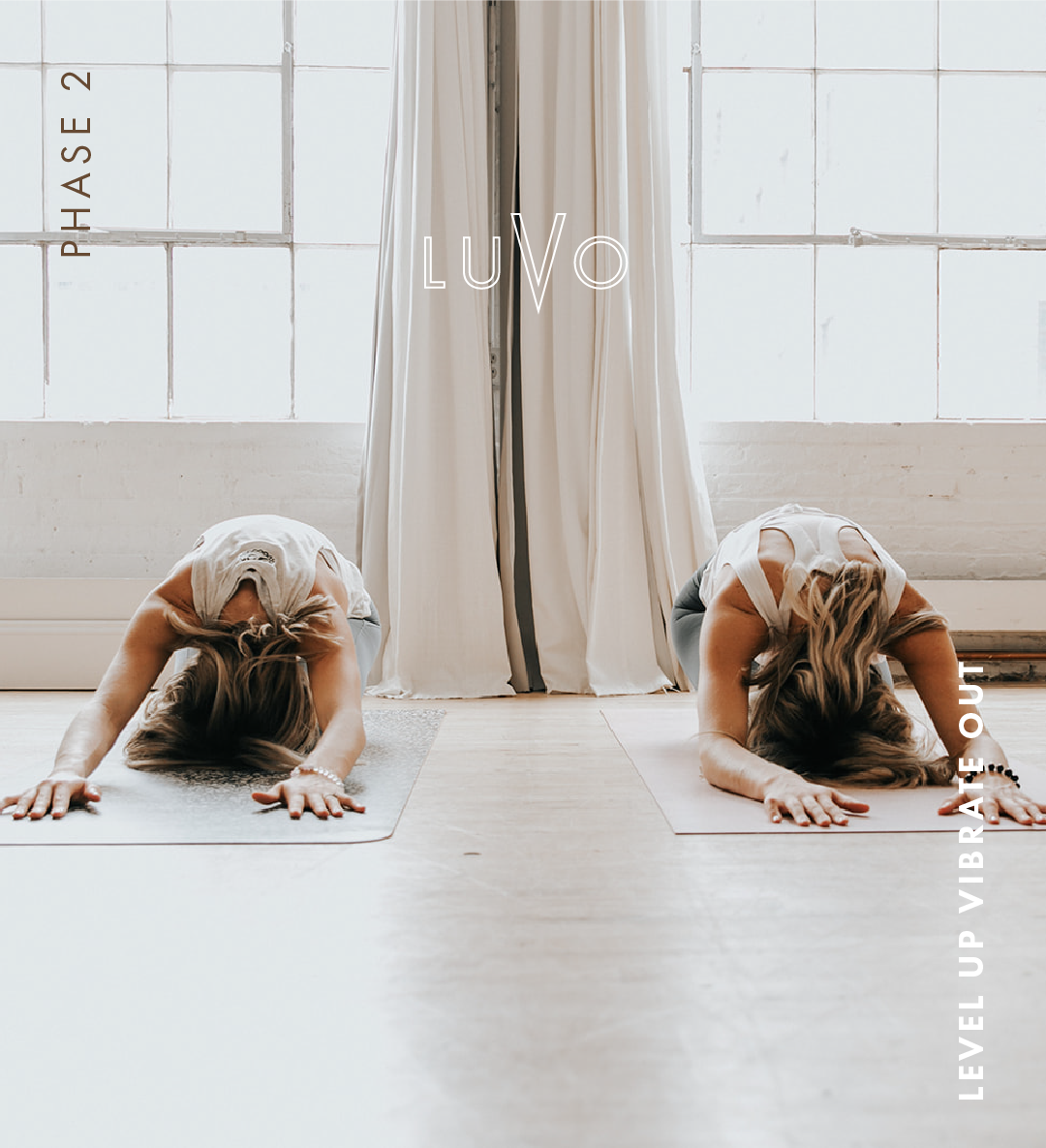 Phase 2: Level Up, Vibrate Out
Does our Level Up, Vibrate Out eight week course seem too intense for you in this moment? Do you have too many commitments within our set eight week period that you aren't able to fully commit to the course? We get it!
If this sounds like you, we've modified Level Up, Vibrate Out into a three Phase series!
The best part of the mini series? It's tailored to you and your needs. You get start and complete the series at your own pace. Although you have access to all three weeks of Phase 2 right away, we recommend you complete Phase 2 within three consecutive weeks, completing 1 lesson per week. Each phase of the mini series is three weeks (which means a BONUS week of content!).
Heres the deal, you have to do the mini series in consecutive order. But, you don't have to complete all three Phases to reap the benefits of the previous phase. If after series one or two you decide that you don't want to continue or the time isn't right, that's ok! You don't have to.
Each phase of the series is purchased and paid for separately and comes with TWO 20 minute calls with us to kick things off and to recap at the end of each Phase. You will be able to ask us questions at any time throughout the course!
So, join us for Phase 2, where you'll deep dive into healing your emotions. Whether you are aware or not, your emotions are running your subconscious mind 95% of the time.
Are you ready to say 'goodbye' to quick fixes in 2019?
You should be.
Already done Phase 2? Phase 3 is now live! Haven't completed Phase 1? Start there!
xoxo,
Drs. E&E
*All sales final.